Paper Invaders
created by GraphToyz
Free DOWNLOAD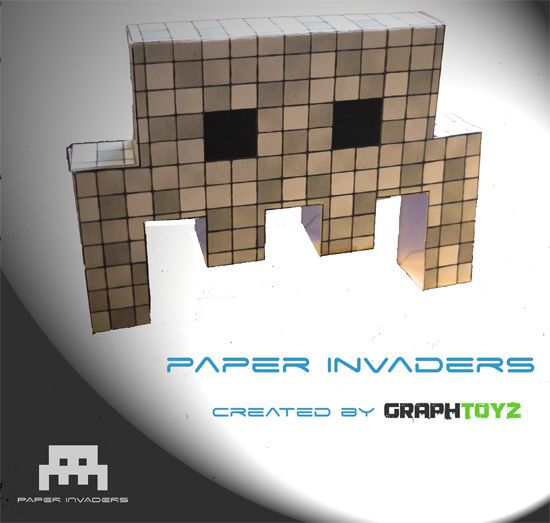 They are soon going to invade our houses and our cities. You prepare and download fast your free Paper Invaders! This first one Paper Invaders was customized by ZIG, if the other artists are interesting to make a custom and participate to invasion, contact us!
Ils vont bientôt envahir nos maisons et nos villes. Péparez vous et téléchargez vite vos Paper Invaders gratuitement ! Ce premier Paper Invaders a été customisé par l'artiste ZIG, si d'autres artistes sont intéréssés pour faire des custom et participer à l'invasion, contactez nous !
Have a break, have a Papertoyz !