Hello everybody, it's been a while. Being a father keept me busy.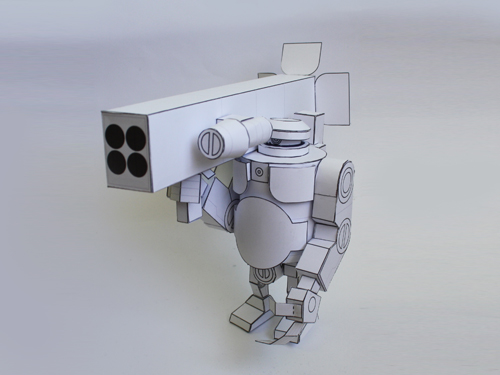 So start this year of with a bang, I have released a papertoy named Brummble.
Fans of ThreeA recognize this papertoy: it's modeled after the Heavy Bramble.
It's THE most awesome vinyl out there, but it's expensive!
And I remembered that Shin Tanaka did the same with Michael Lau toys so I created one from paper.
I'm very happy with the result (and about 300 other people how have downloaded it already).
You can be one of them: visit my blog and download your own
tribute to heavy bramble papertoy brummble
(and post a image of the end-result at Nice Paper Toys)