Hey guys,
I recently made these two new papertoys available for download.
They are from my new series "Wack & Blite"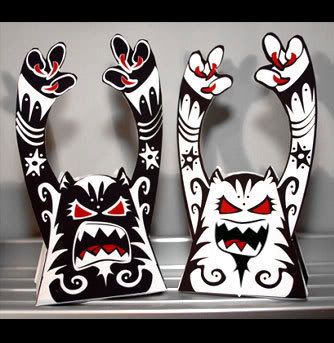 Get them here!!
More new papertoys to follow soon!
Check out all of the new illustrations and toys at the NiceBunny "Wack & Bite" Art Show on June 21st at MOBIUS.