To wish the readers of paperkraft.net a happy Halloween I've made 3 fan art Ghobstbuster toys.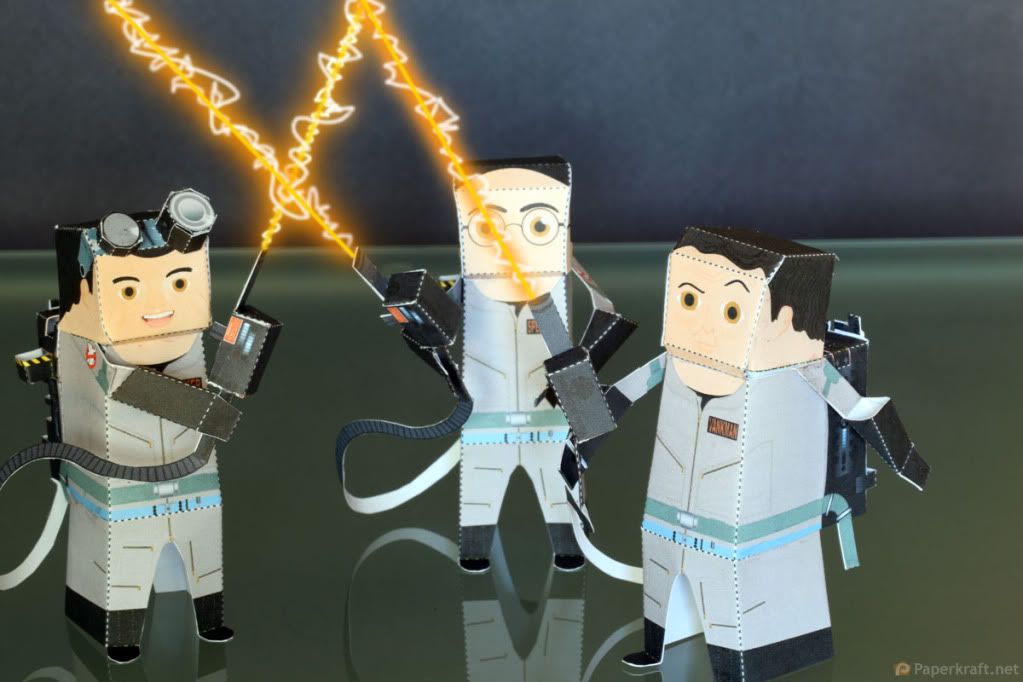 '>
These are exclusive to paperkraft.net. The toys of Egon, Ray and Peter are all one piece and one page (a fact I am immensely proud of). Be sure to zoom into the PDF to see some of the smaller details like the eyes and proton packs.
Just print, cut, fold, glue then bust.... but whatever you do don't cross the streams.
I will be doing the 4th Ghostbuster soon (and maybe slimer too).
Thoughts and opinions appreciated.