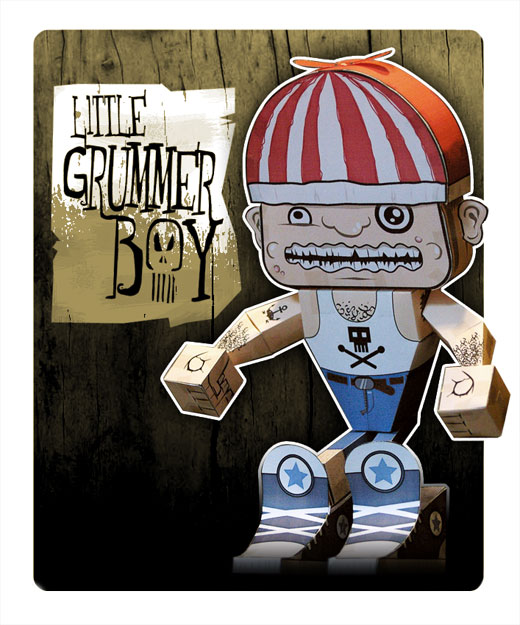 I don't get a lot of customs for
Grumm
, and that's why I have
Drukk
, but this Grumm Custom is great.
You can download this model on my blog:
Little GrummerBoy - a Grumm custom by Hardy
Hardy is also a
NPT member
, but not very active. You can visit his blog
thepaperjam.de
but I have to warn you: it's written in German.