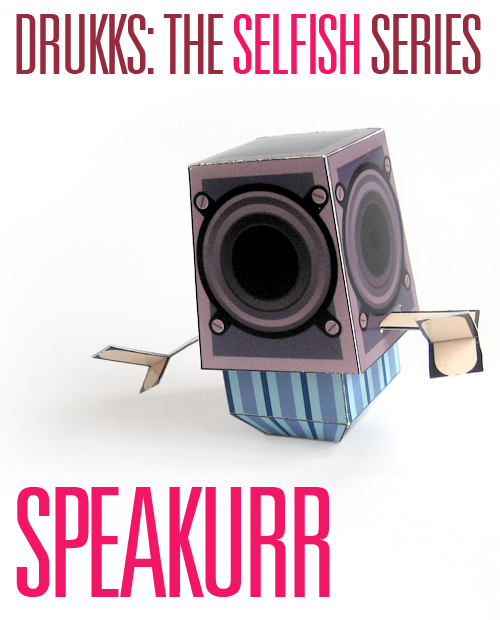 Today I present the third Drukk model in the Selfish Series: Speakurr.
Drukk is a simple papertoy (easy to build, easy to customize) with moving parts (you could call it a paper automata).

Download Speakurr here
.
Do you feel inspired by this model? Create your own Drukk, send it to me, and be part of the first "Pusher Series".
Download the blank Drukk template here
.
I have created 4 models to get you all inspired. Every Wednesday, for 4 weeks long, I will post a new Drukk from the Selfish Series. This is the third model in a series of four.
On a more personal note.
I always wanted to do something with speakers... so here it is.