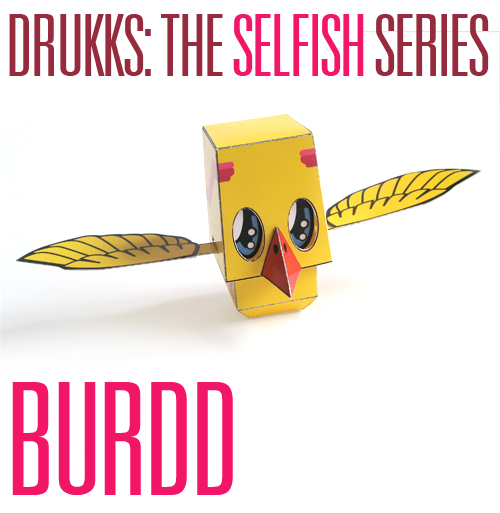 Today I present the second Drukk model in the Selfish Series: Burdd.
Drukk is a simple papertoy (easy to build, easy to customize) with moving parts (you could call it a paper automata).
Download Burdd here
Do you feel inspired by this model? Create your own Drukk, send it to me, and be part of the first "Pusher Series".
Download the blank Drukk template here.
I have created 4 models to get you all inspired. Every Wednesday, for 4 weeks long, I will post a new Drukk from the Selfish Series. This is the second model from a series of 4.
On a more personal note.
My girl "complained" that the skins that I create for myself or others are never cute! That's correct! So now a cute little yellow bird ;)